Milja Brecher-Demuro
Licensed Clinical Social Worker
Certified Daring Way™ Facilitator
Private Practice Psychotherapy for individuals 16+, Experiential Support Groups & Intensive Retreats rooted in 20 years of Clinical Social Work experience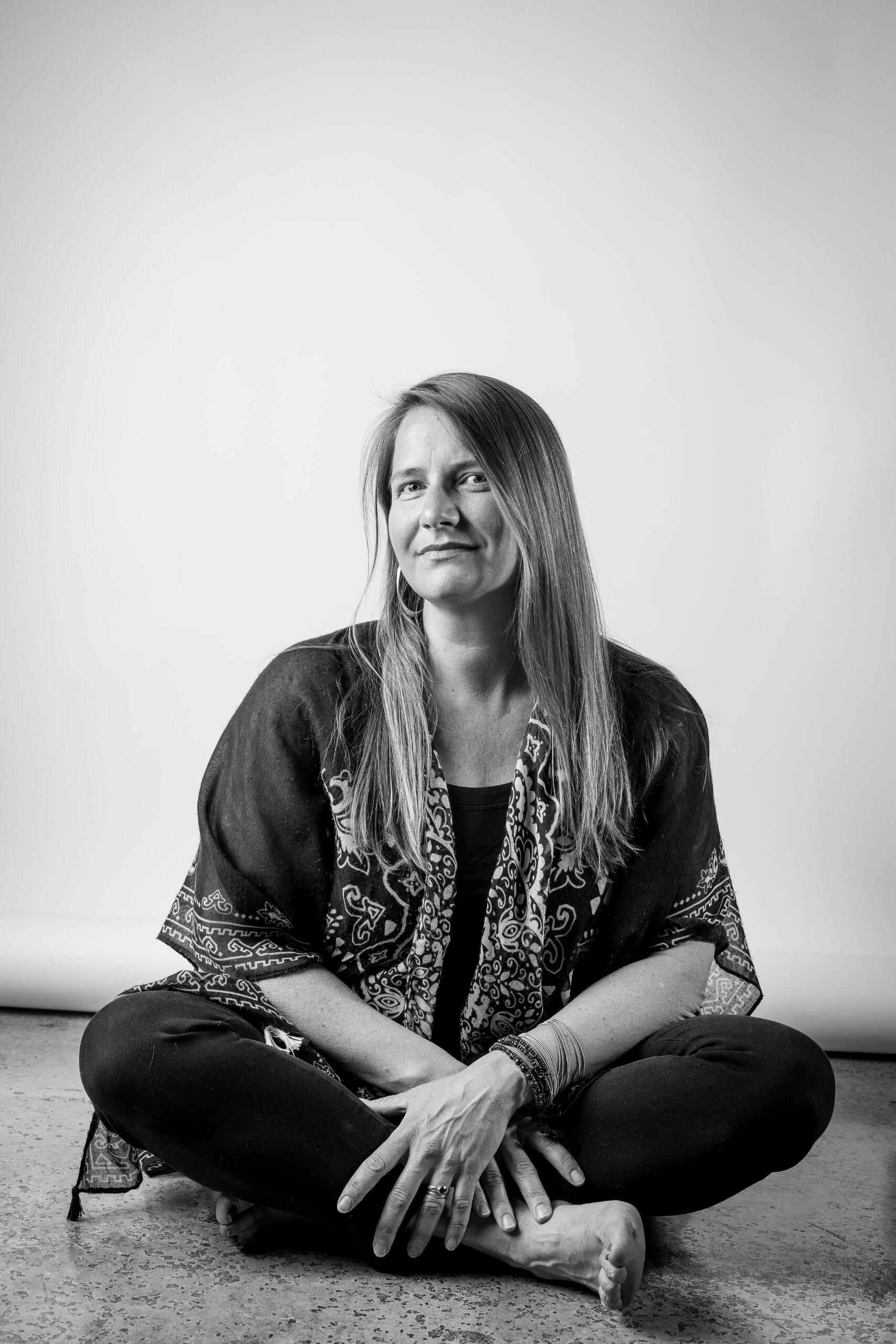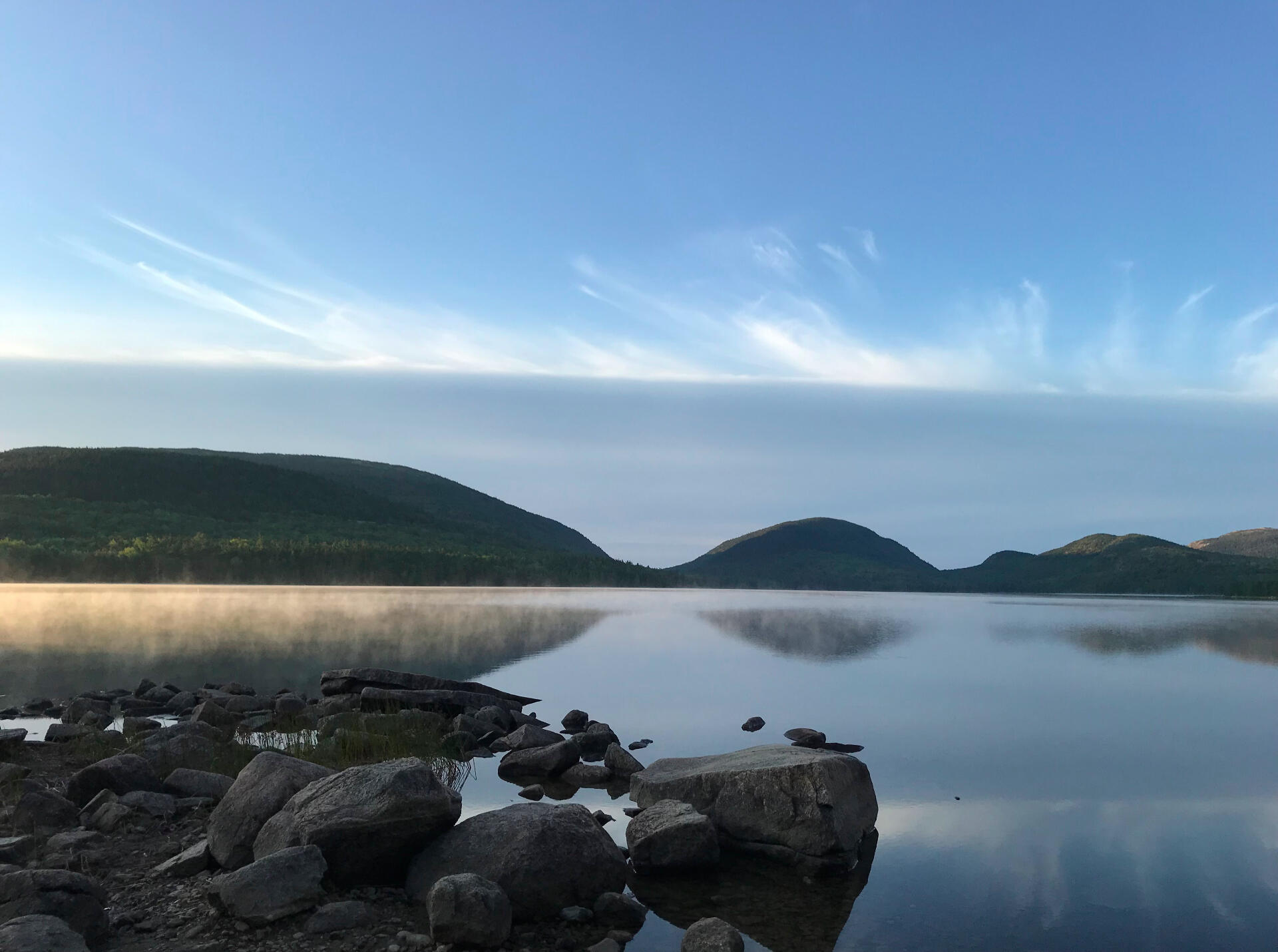 Retreats
Connection can happen fast when given the space to do so. And when we feel seen and connected, we deepen our belonging and when we feel we belong, we realize our capacity, our beauty, our worth. This is the birthplace of living wholehearted and discovering our meaningful purpose.

Milja offers retreats that explore what gets in the way of living our most authentic, courageous and fullfilling life and how to move towards wholehearted living - believing we are worthy and valuable just as we are - and we always have been.

These retreats will deepen your understanding of shame and vulnerability as well as your habits of self-protection that keep your true self hidden. When we protect in the face of fear and uncertainty, we hide our authentic selves and when we hide, we feel we do not belong, feeling no one will ever be able to accept us, which leads to anxiety, depression, isolation and unhealthy numbing. We are primaly wired for connection and belonging. Without it, we do not truly live. In these retreats we will begin to unlock our deeply held and limiting core beliefs, explore cultural and familial expectations that get in the way and engage real tools to reclaim our core selves so that we can live more authentic, courageous and fulfilling lives.

These retreats are a real investment in time, resources and your life. I have found that the shift that can happen in these 2+ days is what sometimes takes several months to acheive in individual therapy. The focused time, energy and the power of doing this work in community, without any other distractions, is profound. You are worth it!
TESTIMONIALS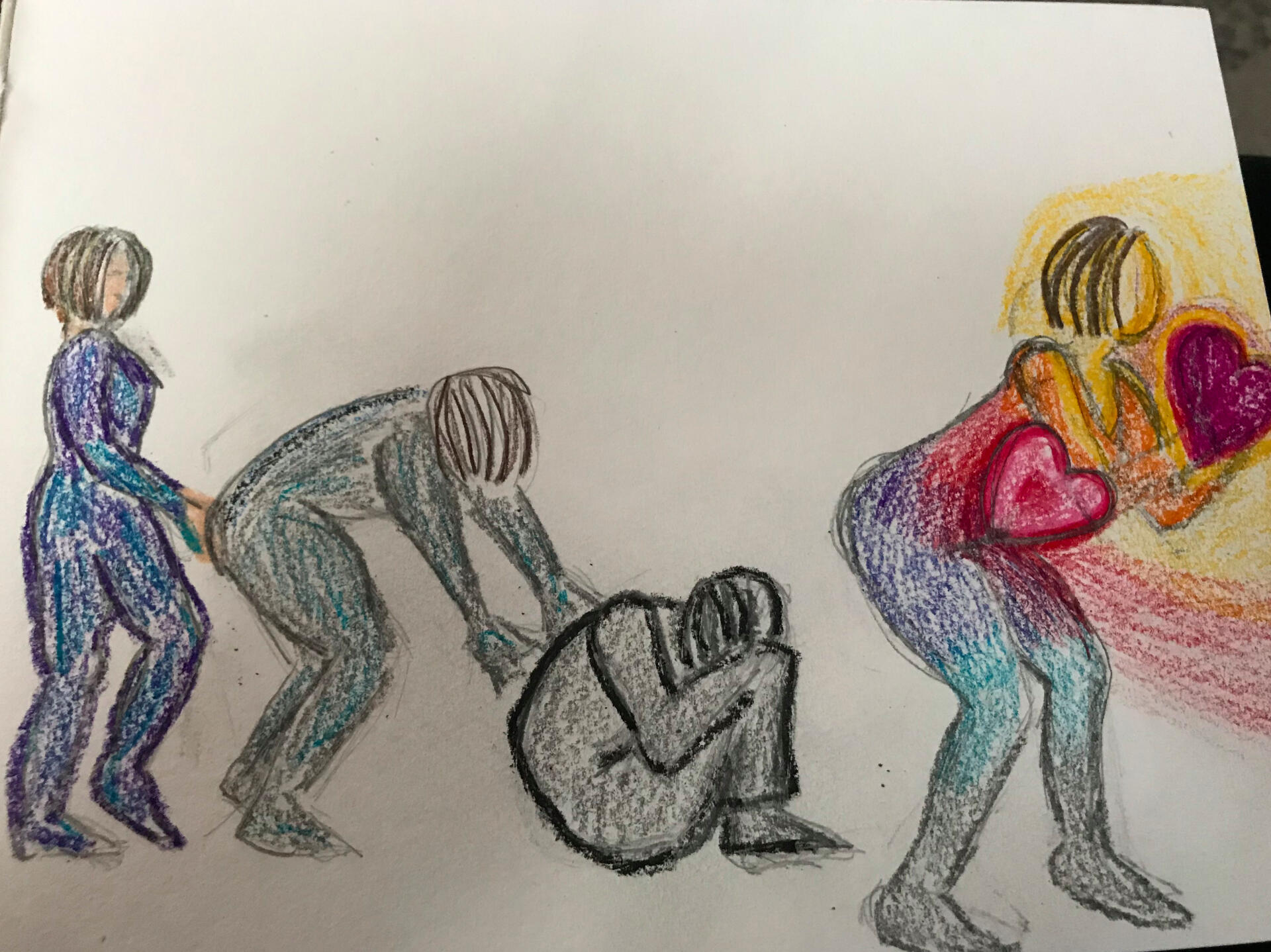 "A year of pandemic made us realize our deep need for connection. Thank you Milja and the women of Femme Clutch for creating a safe and supportive space for growth and to begin to build back our community and our humanity." - 2021 FEMME CLUTCH Participant

"Dedicating space in my life to really reflect on the pressure and expectations placed on me as a woman was important for me to learn what I accept and what I reject. It allowed me to take better control over how I allow outside influences affect me." - 2021 FEMME CLUTCH Participant

"Milja has the amazing capacity to simultaneously hold space for each individual while making her feel part of the group at large. That is a rare gift indeed, and allows the individual as well as the group to grow and learn." - 2021 FEMME CLUTCH Participant

"Milja is a wonderful facilitator. She always made me feel truly heard and valued. There's something about her presence that I find very calming and reassuring. When I found out that she's a runner, I was like, OH YES, that's the person I want running beside me at mile 23 of a marathon, literally and figuratively. Milja truly believes that all of us have the ability to do hard things, and I feel like she's a cheerleader in the best way -- holding space for everyone in the group to grapple with hard things but also holding folks accountable to keep moving through those struggles rather than getting mired in them."
2021 FEMME CLUTCH Participant
"I wanted to tell you how blown away I was by your presentation...you had me literally in tears. I was trying to jot down a couple of points you made because in just a few sentences you gave me insights into how I can be happier and less self critical. It was astonishing! Your passion and compassion are so evident and you expressed it with skill and grace. Really, Milja, you have such a gift and I am so grateful you are willing to share it with us. Thank you so much!" - 2021 Menopause Forum, Linda Robinson, RN, CNM

"Milja is a fantastic therapist. She created a safe, welcome and open environment from our very first meeting. I was given the time and space I needed, and she is wonderful at providing perspective and questions for deeper thinking. The work that we did during my time with her was transformational and has set my life on a positive path. She provided real actions, habits and approaches that I still use every day. Choosing therapy was one of the hardest and best decisions of my life and I am so grateful for Milja" - 2021 Former client

"My first retreat and more powerful than I was anticipating!"
2019 Retreat Participant
"It is life changing"
2019 Retreat Participant
"The intensive retreat with Milja was everything I could have hoped. It was a safe space to learn and grow with other like minded locals. From the beautiful setting in nature to the vulnerable conversations, the tools I learned from the Daring Greatly program are invaluable and I cannot wait for the next retreat!"
2019 Retreat Participant
"Milja's knowledge and gentle guidance created an atmosphere to practice exposing shame, being vulnerable, and connecting with other women seeking deeper connections in their relationships."
2019 Retreat Participant
"The hands-down best thing I've done for my health in the past few years is see a therapist. When I first walked in Milja's office, I was a wreck - fainting spells, huge canker sores, paralyzing panic attacks, digestive issues, constantly on the verge of tears, overcome by dark thoughts. My body had NO IDEA how to process what my mind was enduring. It's response was fight-or-flight...and I was losing. Working with my therapist saved my life. She helped me navigate out of a toxic situation and regain my self confidence. She helped me build a new path for myself, one that is more aware, forgiving, kind, and loving. I look back on who I was that first session and I'm unrecognizable. I still have anxious moments and my heart still races with fear when I'm faced with that toxic environment, but I can name it now, and I have tools to help my brain cope before my body revolts. So here's to minds that are more aware, hearts that are more free, and therapists who help us find more light."
2019 Former Client
UPCOMING RETREATS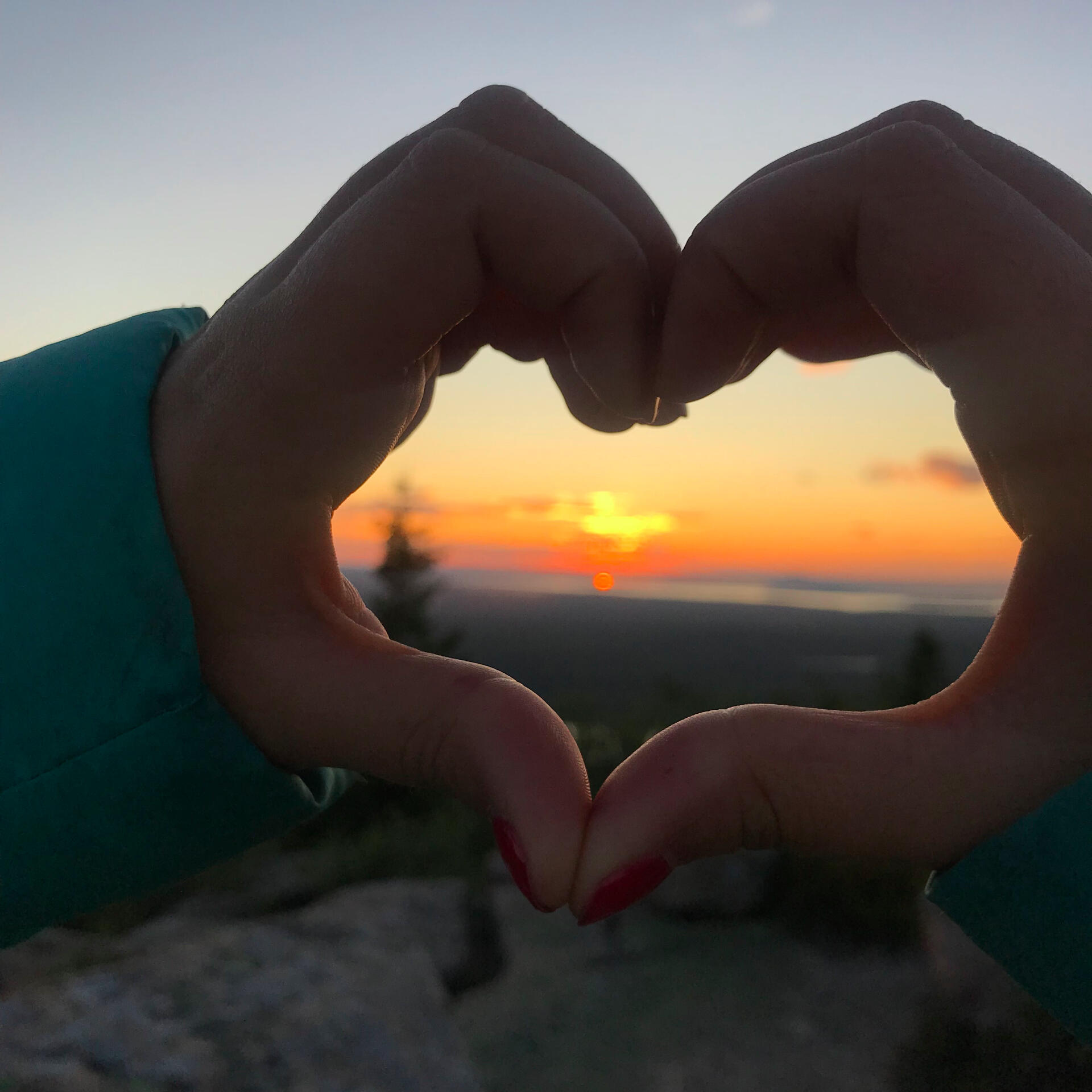 RISING STRONG™ & DARING GREATLY™ RETREATS
DELAYED DUE TO COVID-19 - COMING IN THE NEAR FUTURE BETTER THAN EVER!
As a participant in these retreats you will experience:

Clarify Core valuesRecognize Emotions & Increase CuriosityImprove RelationshipsOwn Our StoriesIncrease Resiliency & CourageCultivate Wholehearted LivingWrite Daring New Endings to Our StoriesPractice Gratitude, Joy & Authenticity
Rhythm of the retreat:
Over 19 hours together, we will watch and discuss videos of Brené Brown sharing her story and her research and then turn to each other and look inside ourselves to explore these constructs and our personal experiences. Through experiential exercises, journaling and sharing we will unfold our own stories, untangle our core limiting beliefs and shame, rediscover our worthiness and humanity and create a sense of deep belonging and courage.

Retreat also includes:
• Nourishing dinner Friday, simple and healthy lunch Saturday and Sunday
• Beautiful & restorative setting

And More!! Check back later for more information and release of upcoming retreat dates!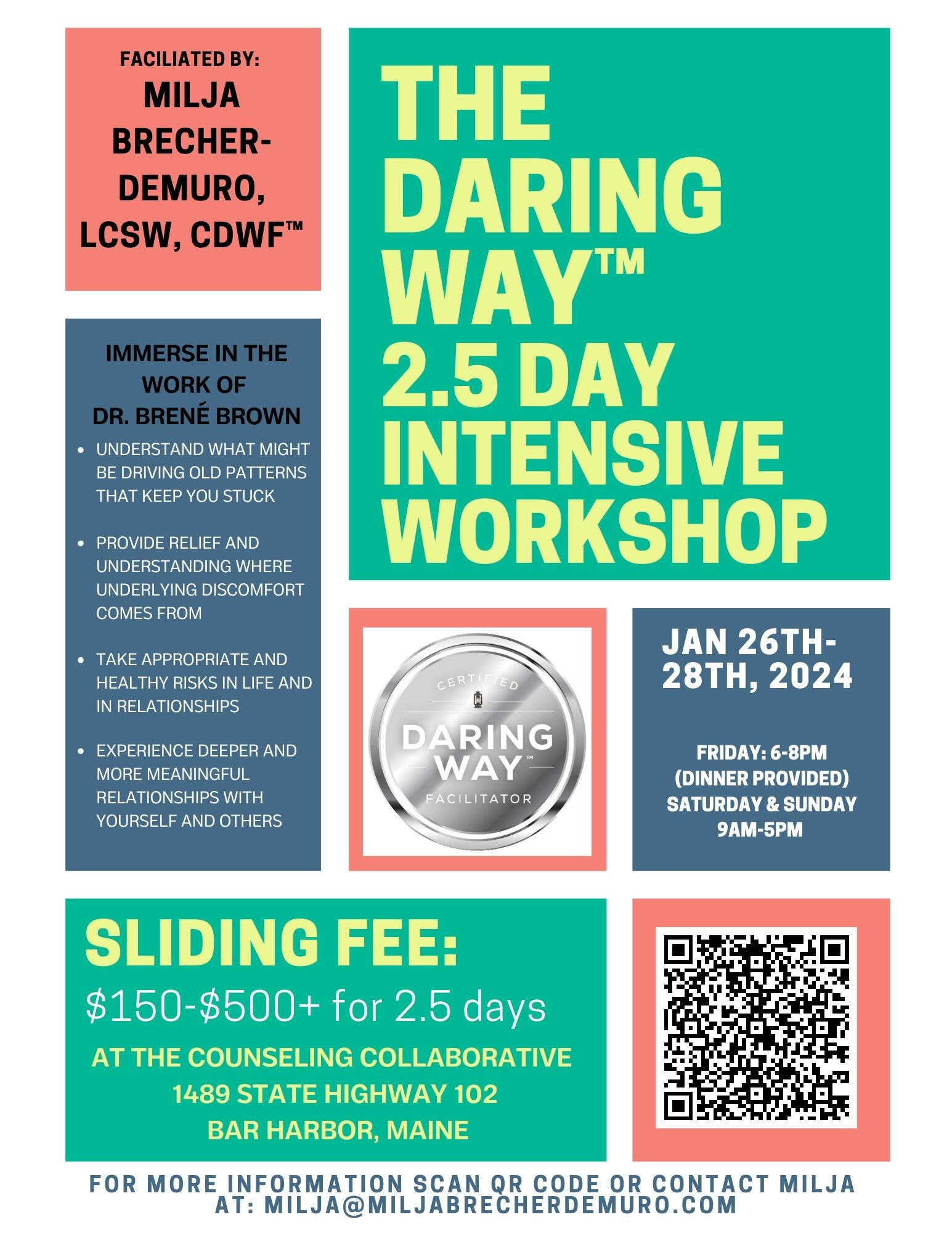 Support Groups
Living in a pandemic world is hard. Being an adult is hard. Growing up is HARD. There is no way around it. However, there is a way to move through it with a greater sense of resiliency, common humanity and hope. There is nothing more powerful than a group of humans coming together with shared experience. I would argue that we all have shared experience, regardless of our seemingly significant differences; that for sure is what I have learned from sitting with hundreds of clients over the years; we are all so much more similar than we are different. When we feel seen and heard, we are more buoyant and when we can learn to understand our common humanity, our biology and physiology and learn tools to work with our bodies, hearts and our minds, we will thrive. This is wholehearted living - rather than living in conflict with ourselves, we are living in concert.

Why FEMME CLUTCH?
We are all in this together. You all have wisdom to share and opportunities to grow. We are much more powerful together.
FEMME: Female identified people - anyone who identifies as female
CLUTCH: A group or a bunch - In this case, a group of ally's.

STRUCTURE OF THE GROUP:
Small, 6 person group- Mostly every other Thursdaystarting September 16-November 18- 5:00-7:00pm
Sept 16, Sept 23, Oct 7, Oct 21, Nov 4, Nov 18Sliding Scale Fee: $70-$150/month
CONFIDENTIALITY and SAFETY are PARAMOUNT!

A 15 min FREE consultation for each interested participant will take place prior to the start of the group to determine if this is a good fit and to answer any questions you may have. Email milja@tccmaine.com to schedule your consultation.

Through podcasts, book excerpts, essays and creative prompts and exercises inspired by various writers, researchers, theorists, spiritual leaders, wise and other thought provoking guides we will explore our own personal experiences and together feel more seen, connected and in line with our own values - leading to greater presence and thriving. Expect to read/listen/be guided by excerpts such as Sonya Renee Taylor, Octavia Raheem, Glennon Doyle, Brené Brown, Kristin Neff, Liz Gilbert, Tarana Burke, Sherri Mitchell, Sarah Blondin, Mary Oliver, and more.

Topics/skills we may explore (based on group interest - this is not an exhaustive list):
Relationships
Stress/Anxiety
Body Image
Perfectionism
Self-Compassion
Meditation
Mindfulness
EFT (aka Tapping)
Breathing Exercises
Personal Values
Vulnerability
Courage
ShameValuesStress & Anxiety

If you have had group experiences in the past and have felt their power, this is the group for YOU! If you are feeling overwhelmed and lost and are ready for a re-frame, this group is for you! If your in the midst of a big change and need support and some new skills to navigate the new terrain, this group is for YOU! New things are scary AND we do not grow without discomfort. Be courageous and reach out to schedule your call today!
About
Milja Brecher-DeMuro, MSW, LCSW, CDWF is co-owner and co-founder of The Counseling Collaborative (www.tccmaine.com) in Bar Harbor, ME. Milja has been in private practice as a Psychotherapist for over 10 years and practicing Social Work in various amalgamations since 2003. Brené Brown's research resonates deeply with her core beliefs, rooted in the power of connection, vulnerability and courage. Milja is the only Certified Daring Way™ Facilitator in Maine (CDWF). Milja grew up and lives on Mount Desert Island, Maine with her husband, two children, and dog, Sandy Pants DeMuro.
In her free time, Milja revels in nature, dabbles in running, yoga and meditation, drinks in her children while they perform in theater and dance and can't wait to get to her off the grid camp to sit by a fire, swim in the lake and hold dear friends close while navigating this wild, amazing, uncertain life, together.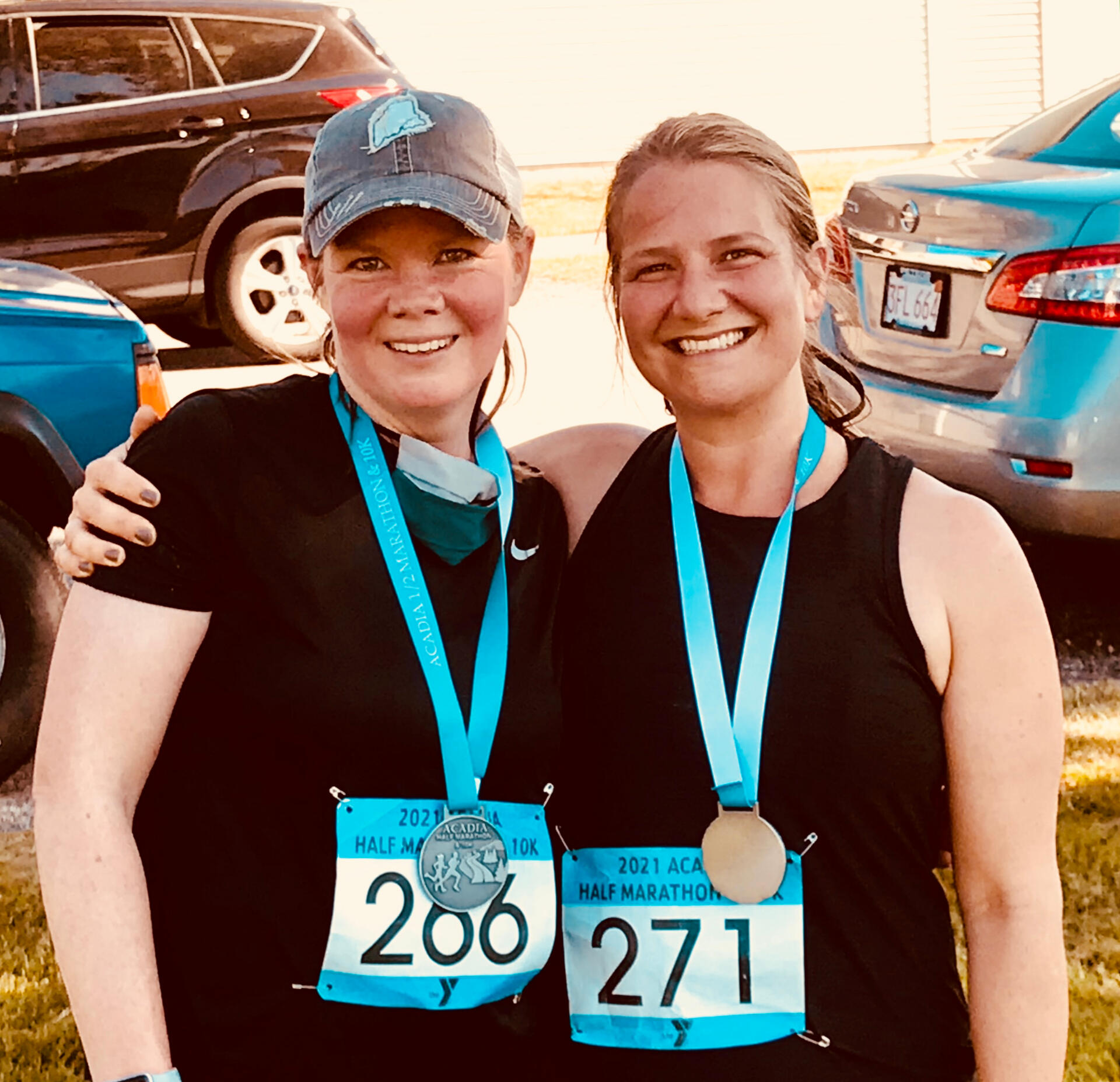 2019 Mount Desert Island Half Marathon. Milja and friend Kris Lanthaeume (krislantheaume.com). Marathon running has taught me that you keep growing when you keep practicing and showing up, even when its hard; it's truly a marathon, not a sprint; listen to your body, get lots of rest, eat good food and drink lots of water; everything is better (and easier) with friends; a whole lot can shift and change in an hour, with a trusted, wise companion.
Contact
To learn more about upcoming Retreats, Support Groups and/or to connect around scheduling appointments for Individual Psychotherapy, please drop me a line!